Ever since I have started looking at Ads, I have realized that they are so addictive, that you simply cannot resist admiring the kind of Innovation and creativity these Ads illustrate.
I bumped into this Site Ad Awards http://www.ad-awards.com, and noticed that the site contains nominations for the best Ads of September. Have a Look http://www.ad-awards.com/home.php. Though it contains 6 nominations, could not resist myself in linking to 4 of them specifically.
The Movie Network
Creative
: It shows a women's cell with ladies bathing. After a short quick clip, the Jailer inquires if we saw something, some nakedness, some...Even if we did...there aint any way we can check that, can we? :-)
"
Movie on Demand. The Movie Network
"
Link
:
Click Here
The Nike Shox
Creative
: With every person jogging, there is a different music playing, which somewhat suits the personality and the look of the jogger. Gradually, all of them meet, and a combination of the different pieces of music starts playing in sync..
"
Make Music. The Nike Shox
"
Link
:
Click Here
Gap
Creative
: One Shoper drops a pair of jeans, then another. This incident, initially perceived as an accident, triggers a chain of destruction of the entire store, damaging the entire store and turning it into rubbles...
"
Pardon our dust. The All New Gap is coming
"
Link
:
Click Here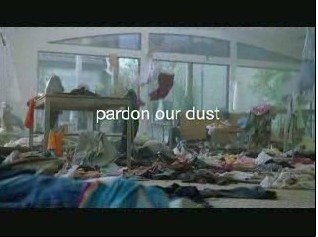 Lipton Iced Tea
Creative
: Different areas are shown in the city. But no person is shown, only footwear are kept..Home, Shopping Malls, Roads, Stations..
Suddenly, a man gets down a train, sipping a can of Lipton Iced Tea. As he drinks it, he takes of his shoes, and starts walking barefeet..
"
Natural Feels Better. Lipton Iced Tea
"
Link
:
Click Here
They surely are an inspiration for budding
Marketers
like me :-)